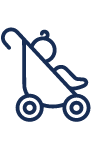 Amenities
for children
Our center is a family-friendly place. There is a special room for a guardian with a child, a playground, a rental of stroller cars and a baby bob, which significantly increase the comfort of shopping with children. In the car park there are special places located near the entrances to the Passage.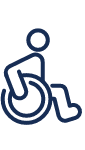 Amenities for disabled persons
For improving the comfort of disabled persons, there are clearly marked parking spots and toilet adapted to their needs in our Centre. Renting a wheelchair is also possible.
Free
Wi-Fi
The free of charge Wi-Fi network is available for our clients throughout Centre.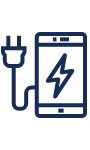 Mobile charging
station
In order to improve the comfort of customers visiting our Centre, we have installed the station where charging electronic devices is possible.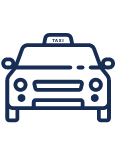 Taxi
stop
Close to the main entrance there's a taxi stop which makes the communication with our Centre even easier and more comfortable.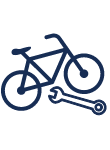 Bike repair
station
Are you moving by bike? Feel free to visit our centre! In case of any need, you can use the self-service bike repair station. There are basic tools and accessories, so you could repair any minor failures or inflate tyres effortlessly.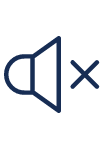 Silence hours
for persons with autism spectrum disorders
Pasaż Łódzki cares for customers with autism spectrum disorders and supports the "Auchan Silence Hours" action organised by Auchan hypermarket. The action has been initiated in accordance with "Light it Blue for Autism" campaign. Each Tuesday, from 15.00 to 17.00 in the whole Centre the music is muted, while the lighting inside the hypermarket is dimmed and all TV screens turned off.
SUBSCRIBE
Subscribe to our newsletter and stay up-to-date! See you there!
Be up to date!
We will inform you about the latest events and promotions.